The functions of sleepers in railway works are as follows:
(i) The primary function of a sleeper is to grip the rail to gauge and to distribute the rail loads to ballast with acceptable induced pressure.
(ii) The side functions of a sleeper include the avoidance of both longitudinal and lateral track movement.
(iii) It also helps to enhance correct line and level of the rails.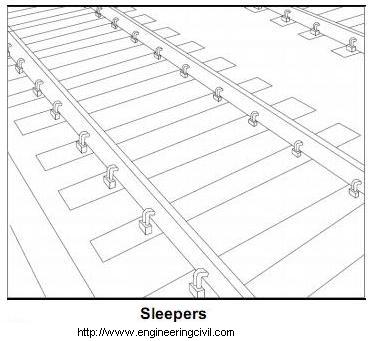 This question is taken from book named – A Self Learning Manual – Mastering Different Fields of Civil Engineering Works (VC-Q-A-Method) by Vincent T. H. CHU.